Boys get ready for dance battle
Boys from The Dance Movement's Legit dance club performed their latest live show last week (7 and 8 February) at Weydon School, Farnham. Legit is a boys only dance club for 10 to 16 year olds, focusing on performance and fitness as well as contemporary dance techniques and improvisation.
"I'm very proud of the lads in Legit. Dance is a physically demanding discipline which requires a great deal of core strength and agility. It's takes courage to get out on stage so I find it's an excellent way of building confidence in boys and young men," says Rachel Palmer, the Director of The Dance Movement.
Legit classes are held weekly during term time at two venues: Weydon School in Farnham and Christ's College, Guildford. Boys aged 10 to 16 from all schools are welcome to join.
The boys' next performance will be a friendly dance-off on 21 March at Frensham Heights School. Rachel explains: "If you are interested in seeing what street dance with The Dance Movement is all about, come along to the show - it's free, starts at 5pm and we have a live DJ. The young people who take part in our street dance and Legit classes will be performing a hip hop routine in this friendly battle so it promises to be a great evening."
She adds: "Street dance has become an extremely popular style of dancing for boys: it really suits the energy and physicality that boys bring to the studio and their willingness to take risks," says Rachel. "They see dancers in music videos and on TV and want to try it for themselves. They love the music at our classes and enjoy learning some of the moves and techniques from our professional dance artists. Our lads have performed at G-Live, before judges at Farnham in Bloom and at The Maltings so we anticipate more boys coming to our classes as word gets around."
See our Boys' dance page to find out more about classes, including a short video showing the boys in action.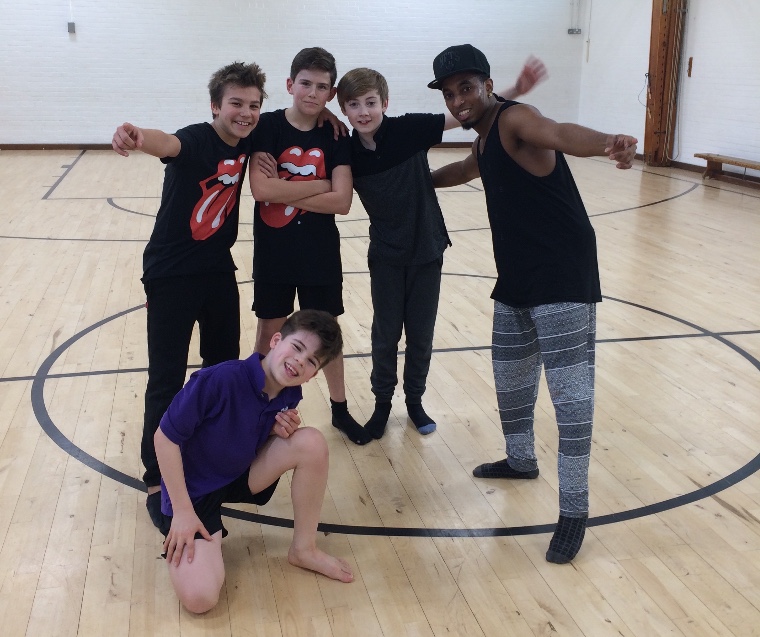 Want to get involved in our boys dance project? Click through to find more information about Legit Boys Dance.