Next Stop Farnham Maltings for the Big Dance Bus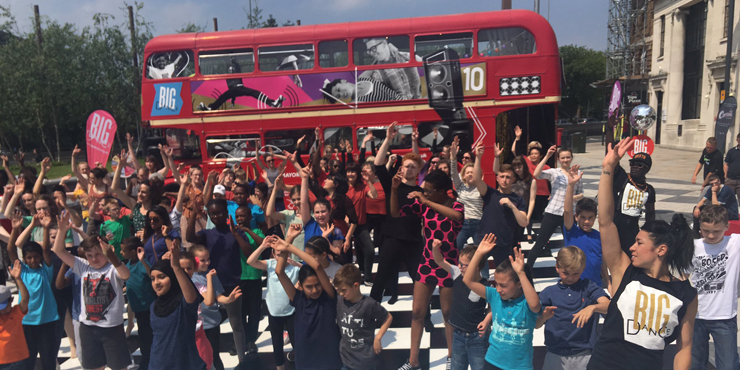 The Big Dance Bus is coming to Farnham and for one day only, the Farnham Maltings car park will be transformed into a big dance arena, thanks to our neighbours New Adventures & Re-Bourne who have secured the bus for the day!
Join us on Saturday 18 June between 12 and 5pm.
There will be dance performances and workshops throughout the day for all ages and abilities to enjoy by Matthew Bourne's New Adventure, The Dance Movement and Stopgap Dance Company.
Our Leg-It boys will showcase their work at 1.40pm and this will be followed by a performance from our Coalesce dancers, who are from our advanced contemporary youth dance class.
At 2.40pm some of our Farnham Blooming dancers will give a short preview of the performance they will give to the Farnham in Bloom judges and there will also be a chance for you to join in!
For the full programme see the
Farnham Maltings' website.