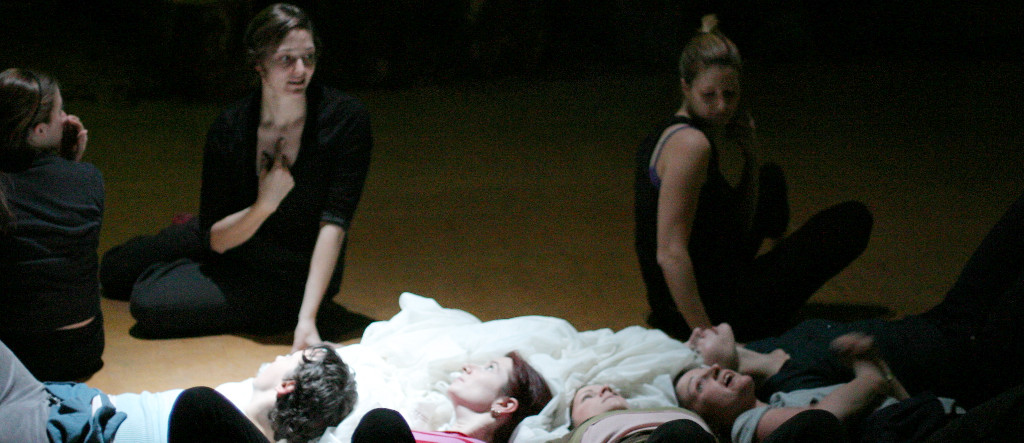 Dance Training for Dancers
(working in the community and primary school settings)

Join us on Tuesday 5th September to refresh your practice ready for the new school term.
18+ for dancers teaching in a community or primary school setting
As part of our programme to develop the dance workforce in Surrey The Dance Movement is offering a 3 hour morning session that will focus on ideas for delivering creative curriculum classes and street dance in a community setting.
About the Session:

Nicky Norton and Rachel Palmer will lead this morning session, which will be split in two, the first half of the session will focus on ideas for Primary School curriculum dance delivery. Dancers are invited to come with a theme or topic, Nicky & Rachel will help you explore ideas and develop a scheme of work. The second half of the session will look at Street Dance, this will focus on developing skills, creative teaching ideas & lesson planning.

---
Workshop Details:
Tuesday 5th September, 9am - 12pm
Farnham Maltings
Cost £40
Ages: 18+
Booking: Email nicky@thedancemovement.co.uk
The Dance Movement is committed to providing affordable dance programmes, if you are unable to meet the cost of this workshop contact Rachel at the email above
---
Professional Class with The Dance Movement every Tuesday
Join dancers from The Dance Movement at Farnham Maltings on a Tuesday 9am - 10.30am. This class is pitched at recent graduates and dancers who either dance or teach in a professional context.
Tuesdays 9am - 10.30am led by Rachel Palmer
Contact Us if you would like to come along
Class Description
9am - 9.30am Yoga Based Centering & Strengthening
9.30am - 10am Contemporary Technique
10am - 10.30am Choreography

---