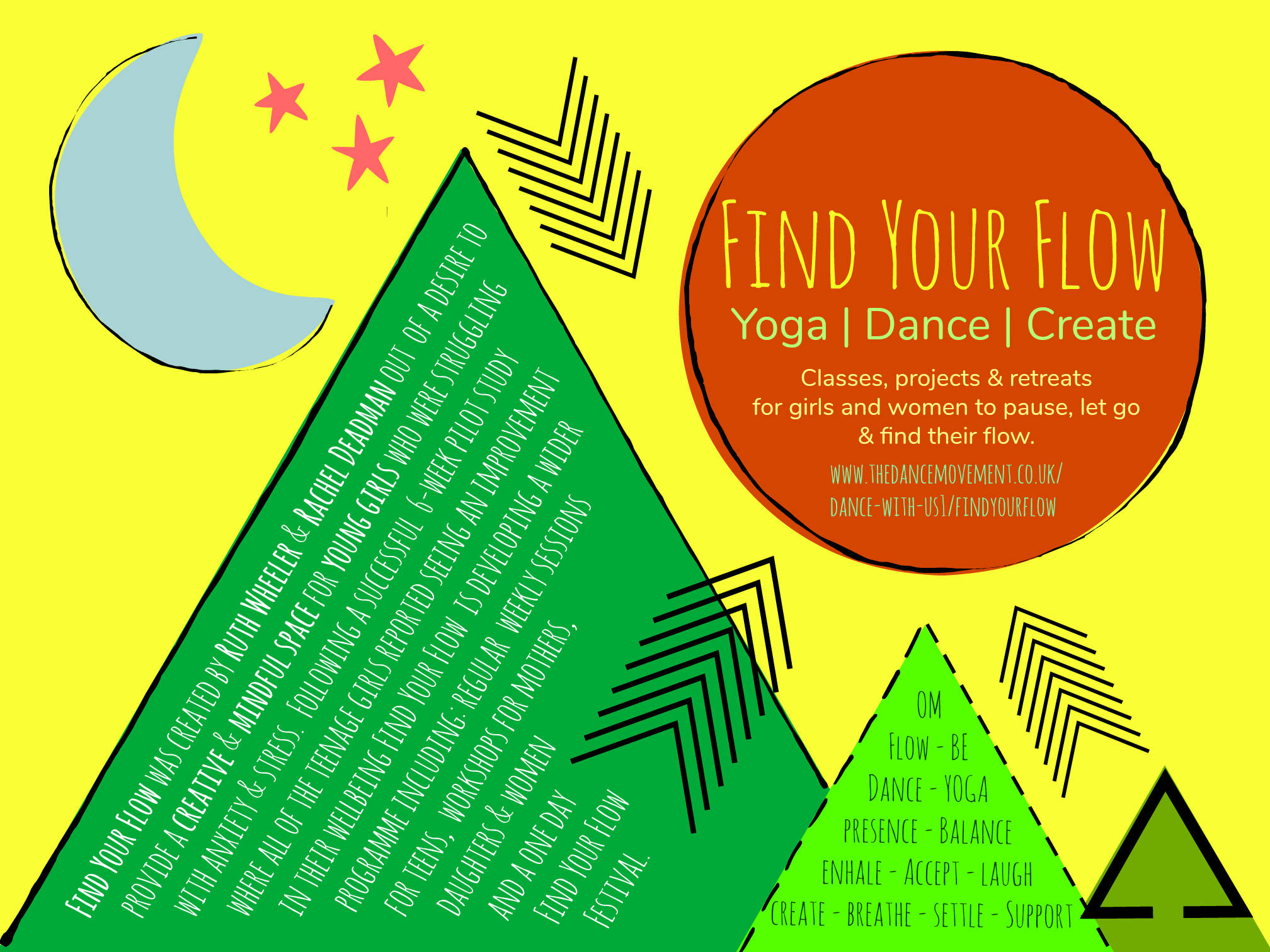 Find Your Flow: Dance | Yoga | Art practices to help anxious young people develop coping skills
Find Your Flow is a creative session for young people who are experiencing anxiety & stress, it is led by Ruth Wheeler & Rachel Deadman.
The class combines dance, yoga & art practices as a means for young people to develop coping skills to reduce their anxiety

We successfully piloted this project in April 2018 with 13 amazing young girls - thanks to funding from the CAMHS transformational fund & support from Surrey County Council's Surrey Arts Team. As a direct result of participants asking for the course to continue we are rolling out the programme for another 6-weeks in June & July.
---
What parents say about the sessions:

"My daughter has been buzzing at the end of each session, wanting to tell me about what she did."

"Thank you for all your help and guidance over the last 5 weeks. Every Tuesday
my daughter cones out full of confidence & smiles."
To book your course now contact nicky@thedancemovement.co.uk
There are only 14 spaces available - book now to avoid disappointment

Cost: £60 (Bursaries Available)
Dates: 11th, 18th & 25th September 2nd, 9th, 16th October
Venue: The Harbour, Oxted Road, Milford
Time: 5.30pm - 7pm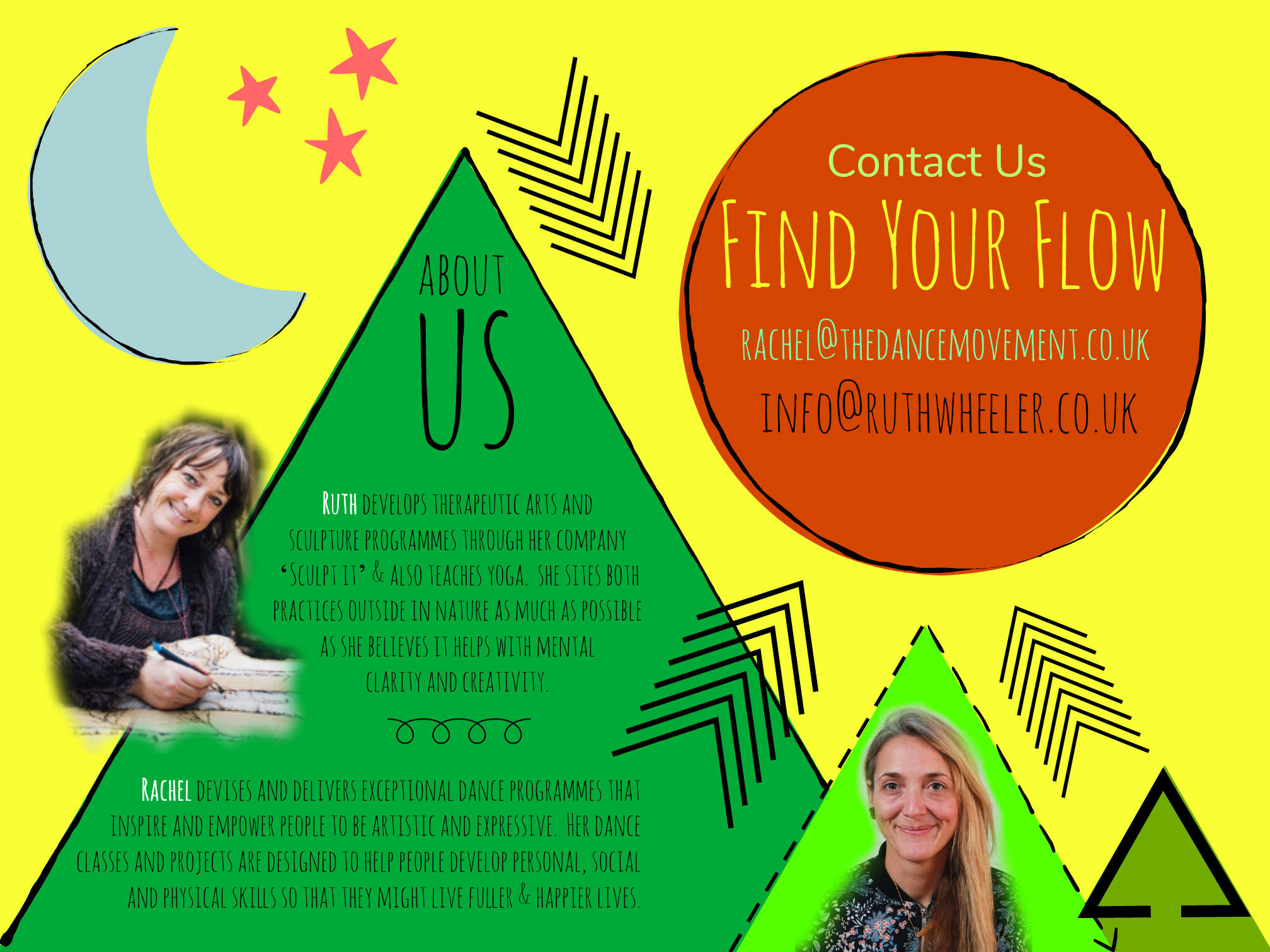 Milford too far? Want to set up a class in your area? Drop us an email to discuss.