DIRECTOR Every Day People: Sally Marie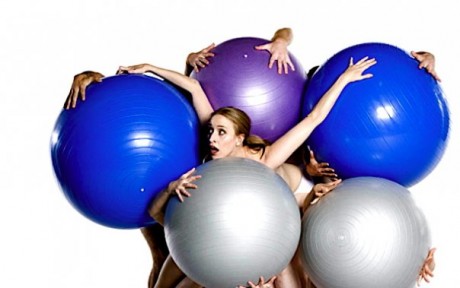 What Sally says about working on Every Day People:
As dancers when we create work we live in uniquely intense environments, forming close relationships with people that are life changing & illuminating. I see this project as an opportunity for 6 every day people to explore & share a snapshot of their lives. Making art is profoundly connecting, Every Day People allows people who do not get to work like this to deeply connect with the process of dance, to experience and live it, first hand.

Sally Marie in conversation with Rachel Deadman October, 2015.

'I came to movement because I was too shy to speak. I stayed with it because I found in it some essential honesty. Movement seems to speak the silence between the full stops that words can never reach'. Sally Marie
Since her training at Central School of Ballet, Sally Marie has performed extensively with Protein Dance and Sean Tuan John, as well Jasmin Vardimon, Tilted Productions, Duckie at the Barbican, H2, Lulu's Living Room, Rajni Shah, Deja Donne in Italy, Frauke Requart, IJAD, Geoff Moore, Gary Stevens and Neil Paris. She has also worked creatively with Ridiculusmus.
Sally has twice been voted Best Female Performer by Dance Europe, and was nominated for a Spotlight Award Best Female Performer on two occasions in the National Dance Awards. She was also awarded the New Adventures Choreography Award 2013 and The Children's Choreography Award 2014 of which the ensuing piece I am 8 was performed at The Place and Liliyan Baylis Sadler's Wells.
Through her own company, Sweetshop Revolution, Sally has directed two solos with The Extra being performed at The Linbury, Royal Opera House. She has also made three full length works: Dulce et Decorum, about women at war; Tree, about the human relationship to nature as seen through the eyes of four men who find themselves thrown together in the woodland and I loved you and I loved you is her most recent new full length show about the true story of welsh composer Morfydd Owen, which toured to 20 venues nationally and was voted Best Dance Production in the Welsh Theatre Awards. Reviews of Sally's work:
★★★★ - The Times
'Here is a new dance theatre production…and it's something special…quirkily detailed dance. Including the most unselfconscious nude solo I've seen.'
★★★★: - The Observer
'I loved you and I loved you is a miniature gem.'